Company Profile
Categories:

About Moteng

Time of issue:

2021-06-21 08:17:45

Views:

0
Morteng was founded in 1998 and headquarter located at Jiading, Shanghai. In the early stage of the company development, We mainly provide OEM services for carbon products and slip ring products. In 2004, a joint-stock company was established to move towards a new development path integrating with R&D, design, manufacturing, sales and service. We specialized in the development of carbon products, carbon brush, brush holder, Slip ring systems and other products ,which are widely used in Wind Renewable Energy, thermal power plant, hydropower, railway locomotive, aviation, ships, medical scan machine, textile machinery, cables equipment, steel mills, fire protection, metallurgy, mining machinery, engineering machinery, rubber and other industries. Products are exported to many countries and regions in the world.
With accumulation and development, Morteng has now entered a stage of rapid development. Morteng group family subsidiaries including Morteng International, Morteng locomotive; Morteng Smart manufacturing, Morteng operation and maintenance, Morteng Investment, Morteng App and so on. Until 2021 there are over 260 employee and talent team working daily in the group, with 20% colleagues at R&D service, More than 60% employee in the workshop was professional experienced, Morteng have obtained more than 40 national invention and IPR, In 2018, the company was listed as a high-tech enterprise in Shanghai honorably.
Headquarter in Shanghai office, with technology research and development center, graphite new material school-enterprise joint research and development center, CNAS national accredited laboratory, Morteng Business college; which has been qualified with ISO9001, ISO14001, ISO45001, APQP4WIND multiple system certifications and CE, RoHS and other international product certifications .
Morteng Hefei production facility, with a construction area of 60,000 square meters, running with modern intelligent automatic production lines for carbon brush and slip ring system, and its production capacity will meet the needs of global customers. Where also qualified with ISO9001, ISO14001, ISO45001, APQP4WIND , etc .
Morteng is committed to providing customers with high-quality product and services, providing customers with advanced rotary transmission technology, know-how background developing; maturely materials and whole-life-cycle solutions, and taking "unlimited possibilities and more values " as our corporate mission to support the sustainable development of green energy in the world.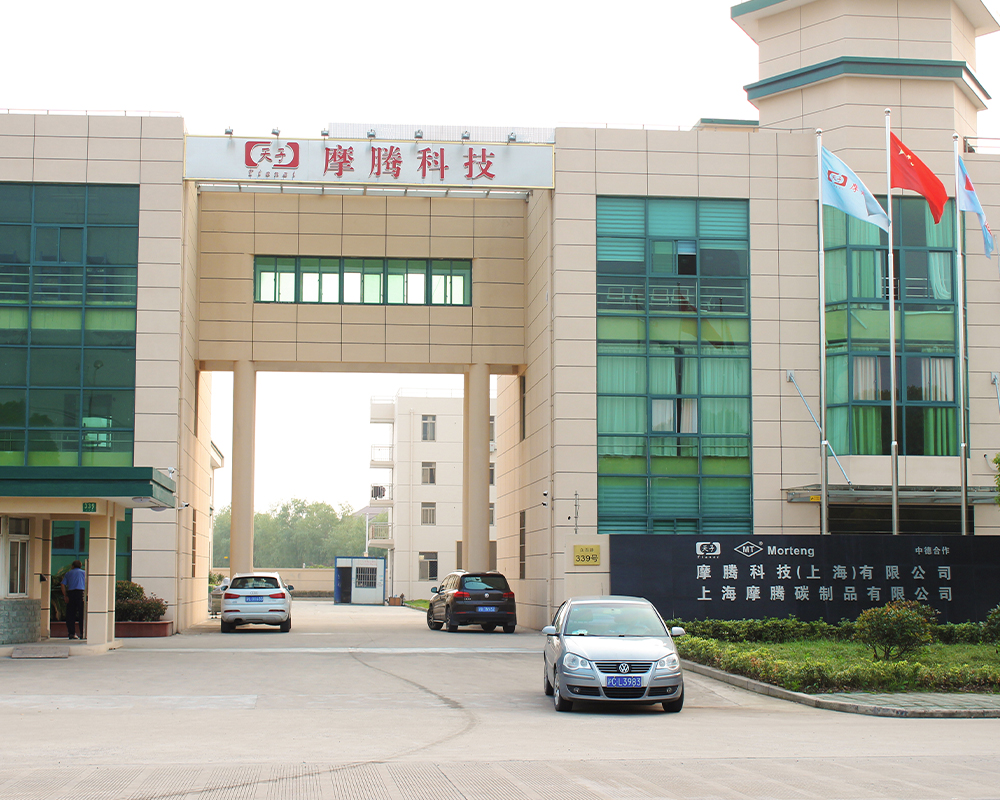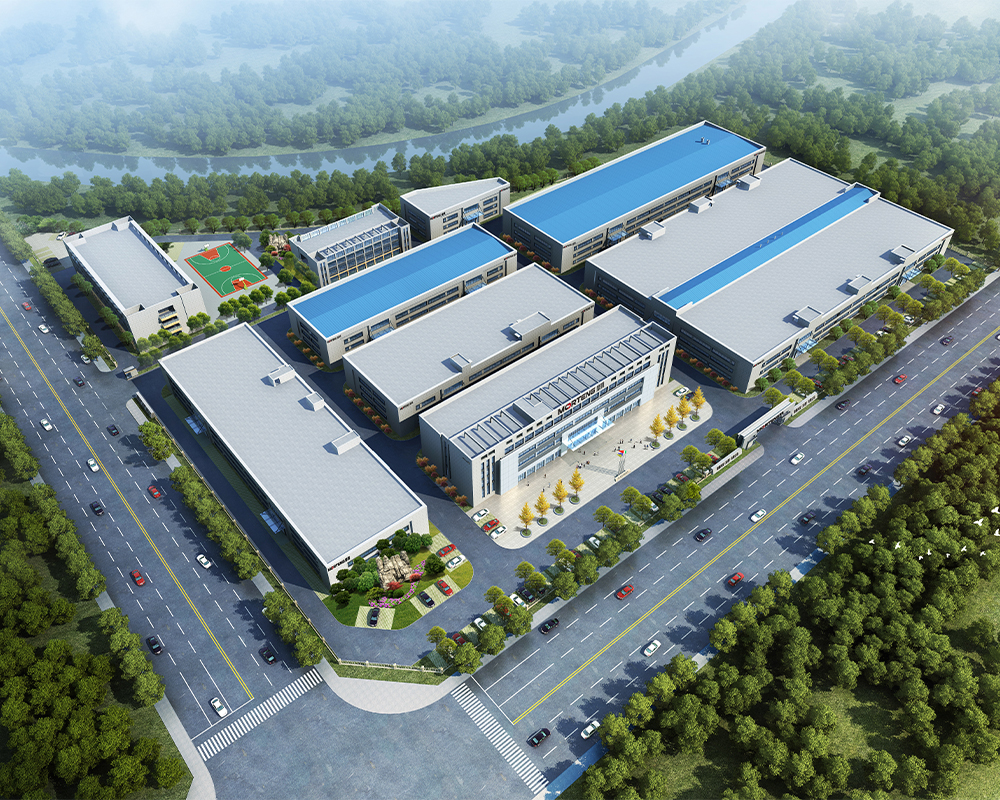 2004: Morteng was formally established and successfully developed the first industrial slip ring
Shanghai Morteng Carbon Products Co., Ltd was formally established. We leased a workshop covering an area of 126 square meters. We purchased some second-hand lathes, milling machines, drilling machines and other equipment from its hometown in Anhui. After repairs and renovations, it was put into use, focusing on industrial carbon products and derivatives. R&D and production of products; Morteng's first industrial slip ring was born. With its high cost performance and excellent service capabilities, it has established a cooperative relationship with Shanghai Baosteel, and its products are well recognized by customers.
2005: Proposed the three product line strategies of slip ring, carbon brush and brush holder
In order to meet customer needs more comprehensively, Morteng officially launched the development strategy of three product lines of slip ring, carbon brush, and brush holder; in the same year, it vigorously developed industrial motors and cable equipment customers nationwide; introduced a number of industry top talents, Provide customers with customized solutions.
2006: Morteng moved to Jiading, Shanghai to increase production capacity and promoted the localization of wind power slip ring systems
Products are widely accepted and recognized by customers in the market, and brand awareness has increased. In order to further increase production capacity, it moved to Nanxiang Town, Jiading, Shanghai in 2006. The factory area was expanded to 850 square meters and the company's team was expanded to 36 employees. The rise of China's wind power industry is subject to technical barriers in the industry. The domestic wind renewable slip ring components mainly depends on import technology technology is controlled by foreign market and expensive. In order to achieve the goal of localization of wind power slip ring system, Morteng began to introduce advanced foreign technology and increase the research and innovation of raw materials, gradually breaking through technical barriers. Rely on high-quality products and reasonable prices to enter the wind power market.
2008: Morteng moved and expanded again to increase production capacity
The existing production capacity is difficult to meet the market demand, the company decided to relocate the factory to Nanxiang Industrial Park; in the same year, the factory building area was expanded to 5500 square meters, and the company's team members increased to 85 employees; Morteng successfully independently developed a wind power dedicated carbon brush CT53 (replacement of imported brand carbon brush) was introduced to the market, and it was tried out in major motor factories and wind farms, and the effect was obvious and enthusiastic.
2009: Morteng's sales broke 10 million RMB, and "MT" trademark were successfully registered
Shanghai Morteng International Business Department was established, Morteng officially entered the international market; Morteng became a well-known brand in the wind power market, and "CT53" carbon brushes became Morteng's star products.
2012: Morteng launched the group's diversification strategy, and the Morteng trademark was successfully registered
Morteng's annual sales exceeded 50 million RMB for the first time, becoming a new milestone in Morteng's development history; Morteng Technology (Shanghai) Co., Ltd was established, focusing on the R&D and manufacturing of precision slip rings, wind power and electrical slip rings, and high-level carbon products. The company opened In order to achieve product diversification, business internationalization, and group management, it has two branches, Morteng Carbon Products and Kapeng Electric; the scale of the corporate team continues to expand, with more than 100 skilled employees and 20 technical R&D personnel.
2014: Morteng successfully registered the "天子"trademark
Morteng's annual sales crossed the 100 million RMB threshold, becoming an important moment of historical significance in the development of the company.
2016: Morteng fully upgraded and launched an international strategy
Production capacity is rising again. In January 2016, Morteng acquired the factory of Yonghong Datai Company (Industrial Park, Anting Town, Jiading District) as a production base. On June 18, 2016, the factory moved to a new base with a construction area of ​​15,000 square meters and 165 employees; The original Shanghai Morteng is now extended to Morteng Technology. The original R&D, production and sales company has been extended to a professional R&D, manufacturing and service company. By extending its business to product application and guidance, it will open up the last mile of the entire industrial chain; the company's production capacity will be upgraded. Continuously increase automation equipment, lean production, reduce manual manufacturing costs, and ensure user product quality and delivery requirements; product quality upgrades. Strengthen research and development capabilities, optimize product performance, simplify installation and maintenance, reduce user costs, improve efficiency, and continuously update products to meet user needs; upgrade testing capabilities. Improve testing equipment and test equipment, increase environmental simulation tests and performance tests on products, verify and optimize product performance; technology research and development upgrades. Fully start the close cooperation with major motor manufacturers, participate in the research and development and design of new products for customers, provide professional technical consultation and overall solutions for the complete machine factory and wind farm, as well as the operation and maintenance of the wind power aftermarket and technical transformation; service capabilities upgrade. Morteng proposes a 24-hour rapid response mechanism. Once the customer needs it, Morteng after-sales technicians will arrive at the site within 24 hours to provide users with free wind power generator diagnostic testing and solutions, reflecting the quality of Morteng's service; 2016, International The transformation strategy was launched. Morteng attended the International Wind Energy Exhibition in Hamberg, Germany, becoming the first Chinese carbon and slip ring manufacturer on the world stage.
2017: Participated in Germany and Beijing International Wind Energy Exhibition
Morteng Technology participated in the Hannover Industrial Exhibition in Germany; Morteng Technology participated in the 2017 Beijing International Wind Energy Exhibition; Morteng slip ring assembly system and CT53 grade carbon brushes took the lead in the Chinese wind power market and became the main products of Morteng sales.
2018: Morteng Investment Company was established, running through the company's diversified development way
Morteng Technology participated in the American AWEA Wind Energy Exhibition; participated in the Hamburg International Wind Power Show in Germany; Morteng products in the wind power industry, Morteng products in the wind power industry, covering fully all Chinese Wind OEM turbines manufactures and WTG generators manufactures in China.
2019: Morteng International Limited was set up
In April 2019, Morteng International Ltd was established, dedicated to the international promotion and application of products; In June 2019, Morteng Rail was established, focusing on the localization of key components in the railway industry; In November 2019, Morteng O&M ( Wind Tower Technology Company) was established to provide full life cycle operation and maintenance management and services for wind turbines; Morteng participated in the European Wind Energy Exhibition in Spain and Houston Wind Energy Exhibition in the United States; Morteng Wind Power Slip Ring System was approved by VESTAS, GE, Indar and other international wind power Leading enterprises in the industry. And has became their strategic core suppliers; Morteng formally invested in the construction of the Hefei project production base (building area of 60,000 square meters) to reserve production capacity for the future development of Morteng.
2020: Morteng brand strategy upgrade, become electric carbon and slip ring system experts
The groundbreaking ceremony of the Morteng Hefei Project Company was successfully held; Morteng's annual sales exceeded 500 million RMB for the first time, becoming a new milestone for the company; Morteng Electric's carbon and slip ring global super factory settled in Hefei's Lujiang High-tech Zone, with a total project investment of 500 million RMB It covers an area of ​​49,200 square meters and a total construction area of ​​52,800 square meters. It will be completed in November 2021 and will be officially put into operation in 2022. After the completion of the project, it will be equipped with modern office buildings, intelligent production workshops, intelligent warehousing and logistics systems, technology research and development centers, product testing centers and supporting staff dormitories. It will be a supporting product for manufacturers in the global wind power industry; the company's laboratory has passed the CNAS national accreditation test Laboratory certification; cooperated with the well-known management consulting company Zhongxu Group to create the "Morteng Zhihe Business School", committed to the long-term, systematic and stepped training of internal talents, and provided talent reserves for enterprise development; signed a school-enterprise agreement with Hunan University Cooperation agreement, start the advanced material joint R&D center and talent training base; strong alliance, Morteng cooperates with the Dongdao brand consulting company, officially launches the brand internationalization upgrade project, and empowers the brand for Morteng's international development; Jinengbao Information and technology company was established, opening the era of "online + offline, B2C&B2B" operation and maintenance services in the wind power industry.
Morteng International Limited Co.,Ltd